Coulson Tree Service
10+ Years of Tree Service Experience for Montgomery & Luverne, AL
Who we are
Alabama's Tree Service Company
At Coulson Tree Service, our highly-skilled, fully-insured tree services team is able to take care of all your needs, from tree trimming to tree pruning to entire tree removal. Our considerable experience since launching in 2012 equips us with both the knowledge and skills to care of any job, no matter how big or small.
Our aim is always to offer sound advice to every client and provide a positive experience from start to finish. Every Coulson Tree Service employee is dedicated to delivering not only the best workmanship but also exceptional levels of customer service.
Reaching Areas Others Tree Companies Can't
Something else that sets us apart from our competition is the lift equipment that we use – which your average
tree services
company doesn't have. This means we can safely deal with overhanging trees, dead trees that are unsafe to climb and trees with lines passing through them. It's also far less damaging to your yard than traditional bucket trucks.
As one of the most well-regarded tree service companies in the area, we enjoy many repeat commercial and residential customers, and we proudly serve Montgomery, Troy, Luverne, Brantley, Greenville, Andalusia and surrounding areas.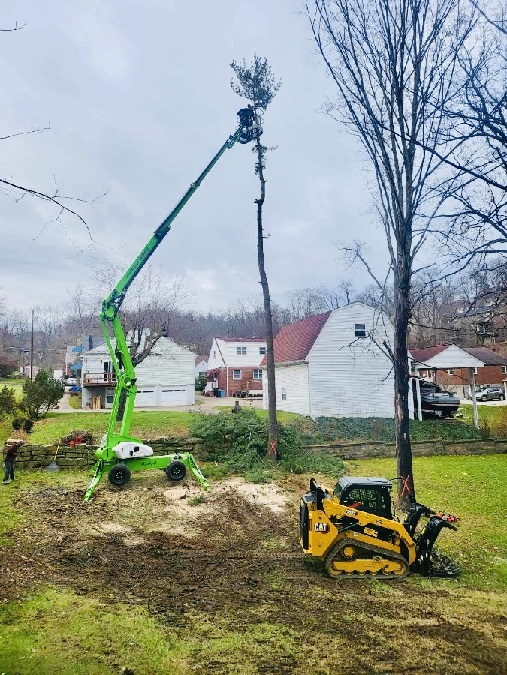 Our Tree Services
Call Coulson Tree Services For

At Coulson Tree Service, we're fully licensed and insured for all tree trimming work. Whether you need your branches trimmed back for aesthetic purposes or they've been damaged by a storm, give us a call.

Our tree removal process is executed by an experienced crew lead by an expert foreman. Our crew is fully trained and can safely handle the removal of any weak, cracking, or rotting tree.

The process of storm cleanup is done with the intent of restoring the look of your yard and ensuring safety. It also works to maintain the health of your trees, plants, bushes and grass. That's what we do.

Our tree removal crew is fully trained and experienced in performing professional stump grinding in Alabama. Our crew is fully equipped with stump grinders that we can clear even the largest stumps.

When your trees are growing out of control, don't try to just hack off a few branches yourself. Trust in our experts to prune back branches while optimally protecting the health of the tree.

Our land and lot clearing service combines a host services. Whether there is commercial or residential land that needs to be cleared, our team has the experience and equipment to get the job done right.
Who We Serve
Commercial & Residential Tree Services of the Highest Quality   
The Coulson Tree Services team understands that every job is different, which is why we always first carry out a free estimate before any work is agreed upon. We then provide this estimate in writing, ensuring that our work meets your aesthetic and safety requirements.
So, if you're looking for a rapid, reliable tree services company in the Montgomery area with real attention to detail and a fantastic reputation, why not give us a call today on 334-508-2064, where our friendly team is waiting to help you in any way we can.